Material: PP plastic .
color : Shiny silver bottle body+black spray+PET Clear cap
Capacity: 20ml 30ml 50ml exhibited here,we also have more capacity Bottles for you to choose ,color and logo can be custom ,any need please just contact with us ,we will be glad to try our best to serve you to your satisfactory.
Simple to use; This Airless pump bottle uses air pump technology instead of a pump with a straw.
*For fill with foundations, serums, creams, lotions, moisturizers cosmetic and other skin care products. No harmful chemicals,safe and secure!
*Can be Portable travel bottles! Clean with warm soap water!
*Useful for aromatherapy applications, Perfume ,Essential oils store, DIY mixing; Perfect for personal use. Bottles can reused and refilled.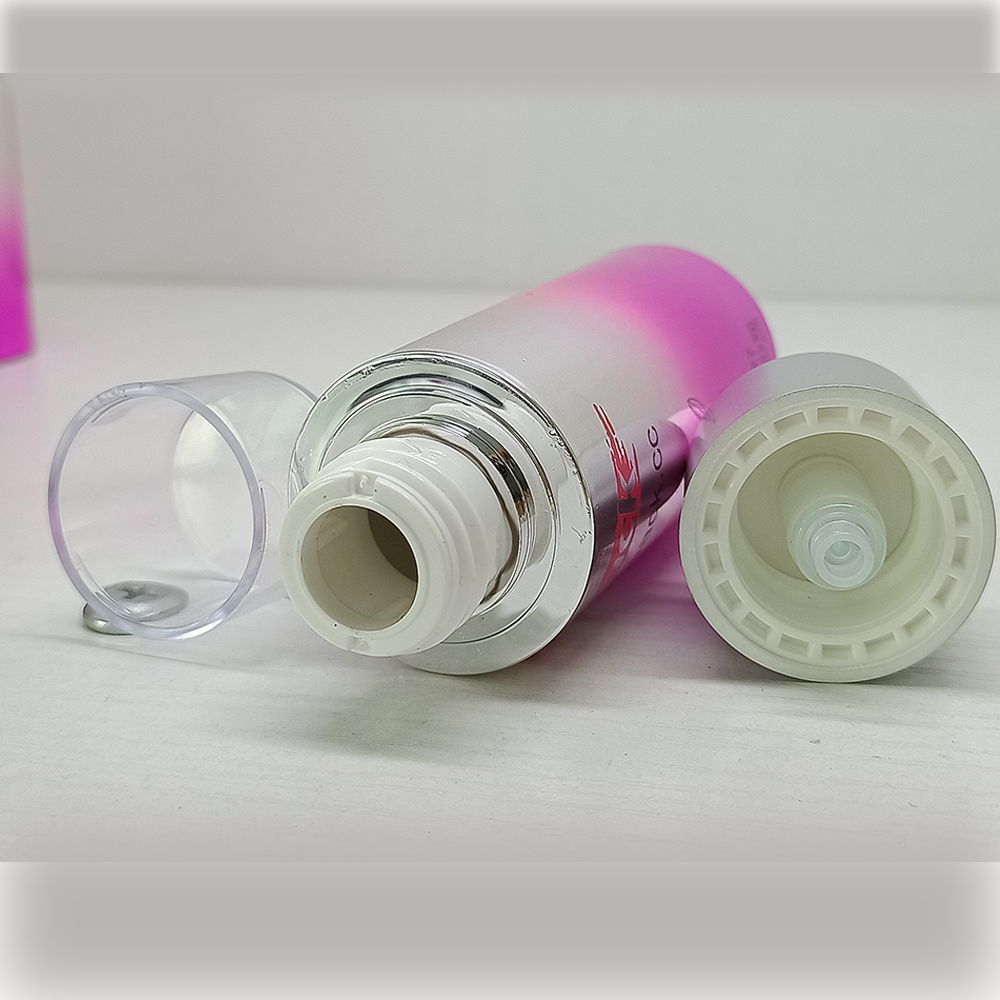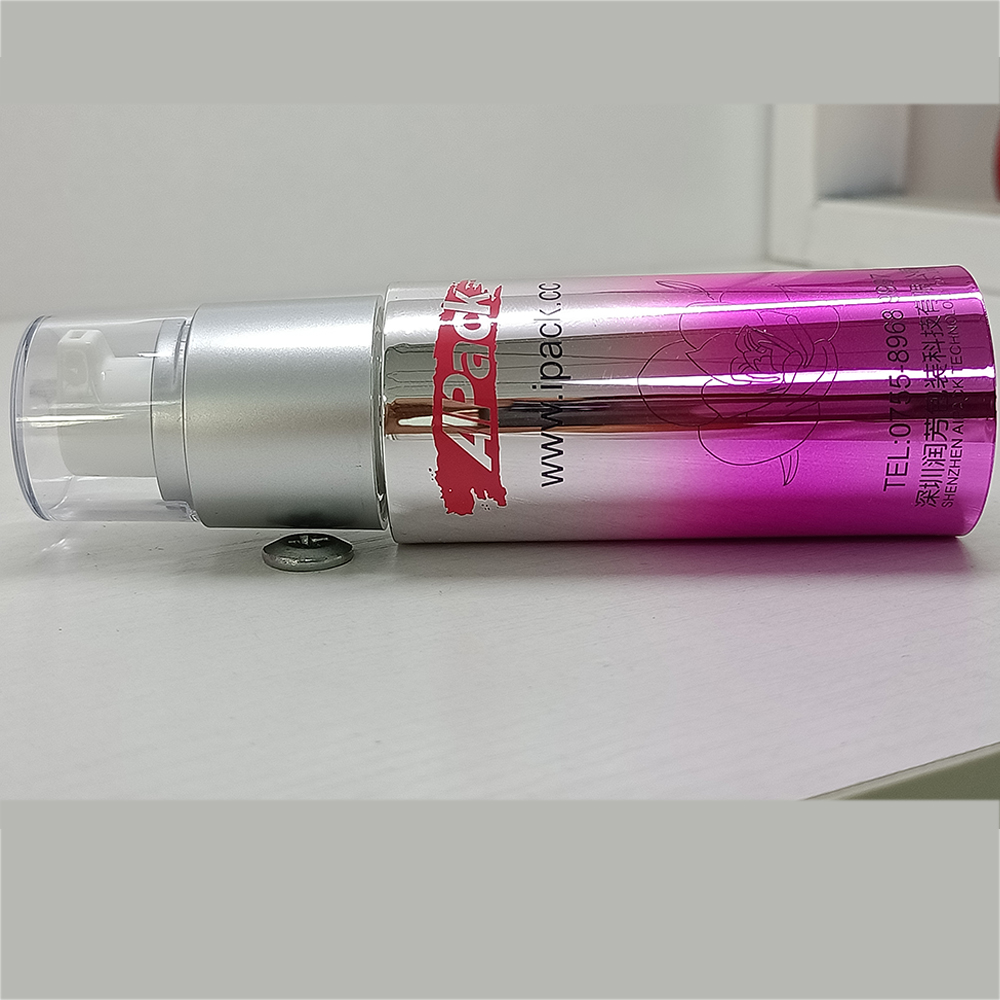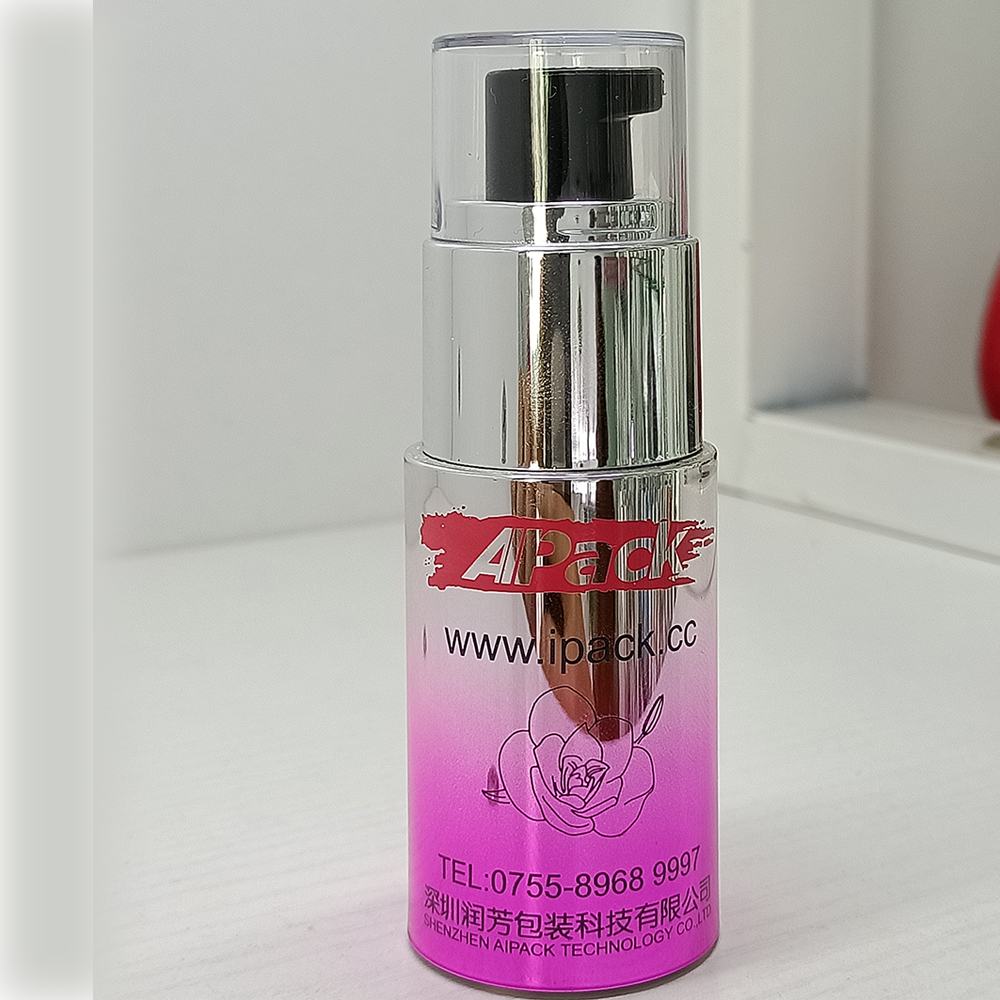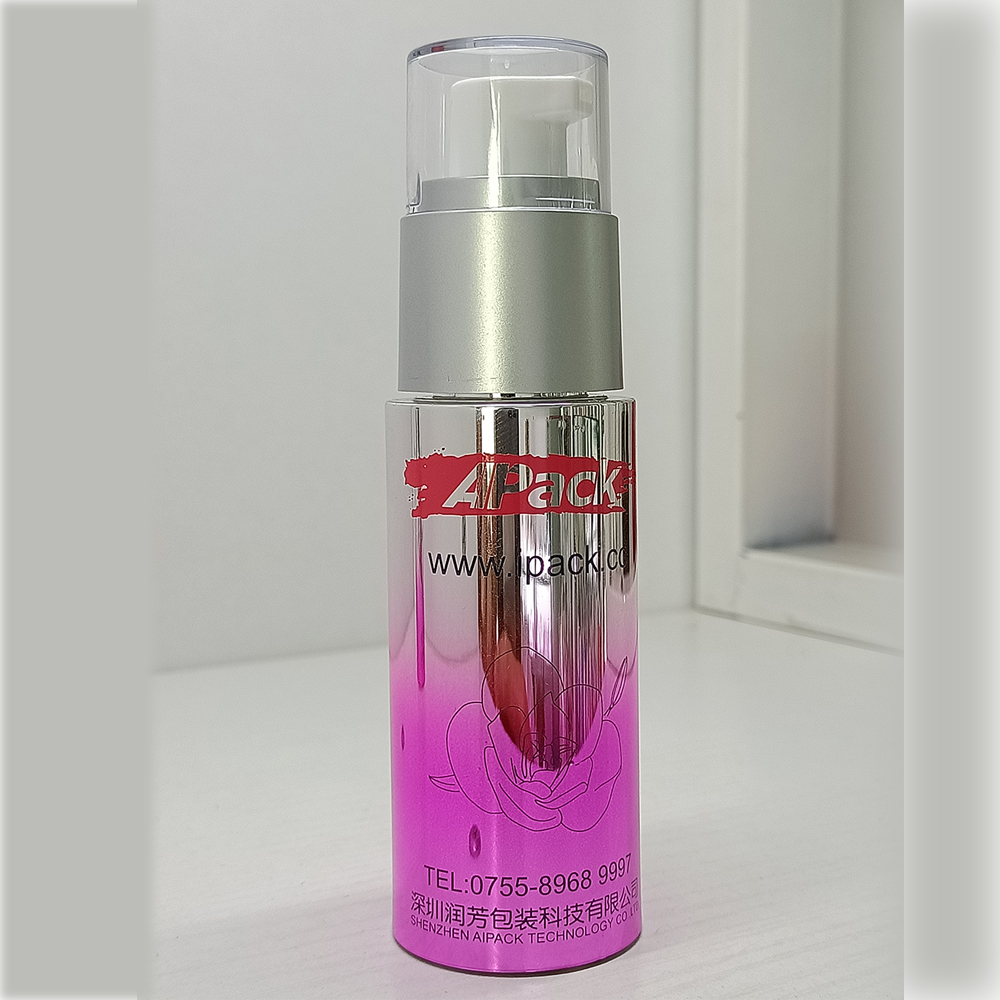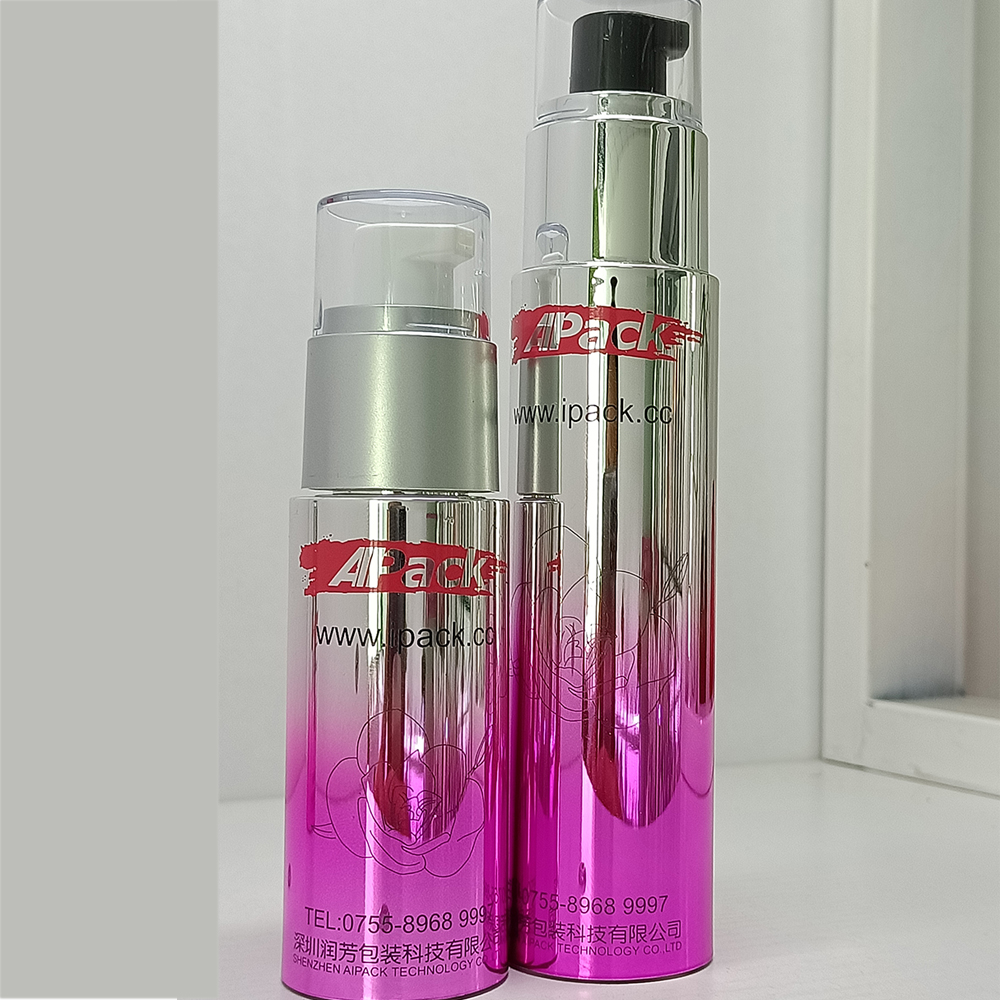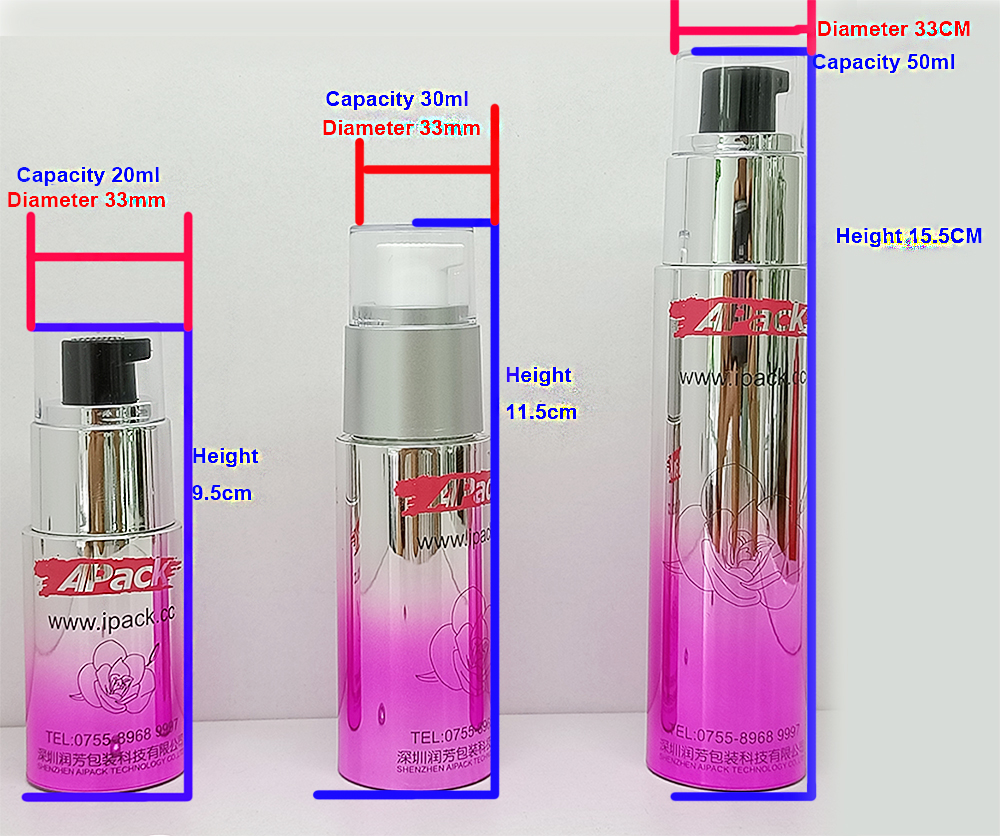 Dear , Thanks for your time and patience ,Please Don't forget me when you are in packaging need for your skincare product ,lotion,serums,essential oil,haircare product ,shampoo ,cream and cosmetic .